Well, yes. I've not posted in a long while. Where the heck did the year go?? The Ultra Big Sleep came out, and then I went into hibernation myself.
The second book has done okay (not gangbusters, but I'll certainly move forward with the third book in that story arc), and the companion novelette, Slightly Ruby, about the same. I go through a lot of copies at conventions, as it's priced low. Sometimes I give them away when folks spend good money at the dealer table.
Speaking of conventions, besides Worldcon in Kansas City, in August, there was a trip to San Francisco in September for SF in SF, which saw Alvaro Zinos-Amaro and Robert Silverberg talking about their Fairwood Press book TRAVELER OF WORLDS (which, by the way, as I write this, is a finalist for the Hugo Award for Best Related Work!). October saw MileHiCon in Denver. Orycon in Portland fell in November. February and March saw three sessions of the annual Rainforest Writers Village, my writers retreat at Lake Quinault. Norwescon was in April, and just last weekend I was in Montana for Miscon. Looking forward: Cascade Writers and Locus Awards in June, Spocon in August, and World Fantasy in early November.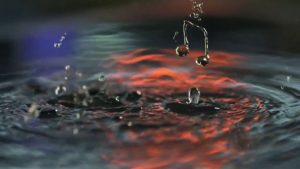 Right now, I'm working on a dark fantasy ghost mystery set out in the Olympic Rainforest, complete with magic and music. I'm enjoying this, and come summer (that is, once the school year is done), I'm expecting to throw a lot of words on the page. I'm over halfway done with it now. Tentatively, it's titled Rain Music. I've not announced that widely, because I'm not sure if it's a final title or a working title yet.